Free Tekno - Full documentary
Nom:
Free Tekno - Full documentary
Data de creació:
14/06/2013
Etiquetes:
País:

Sound Systems:
Sick of Silence
,
Tír na Gcasta
,
Decepticons
Uploader: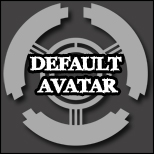 rs242
Descripció:
Free Tekno is a journey into the underground of illegal underground tekno festivals in central Europe. The crew travel with a group of Dutch and Irish boys who throw illegal rave parties in the forests of Germany and Czech Republic and gain access to an underground that many have heard of but few have seen. Gunnar Hauth is an Icelandic filmmaker.He graduated from PCFE Film School.